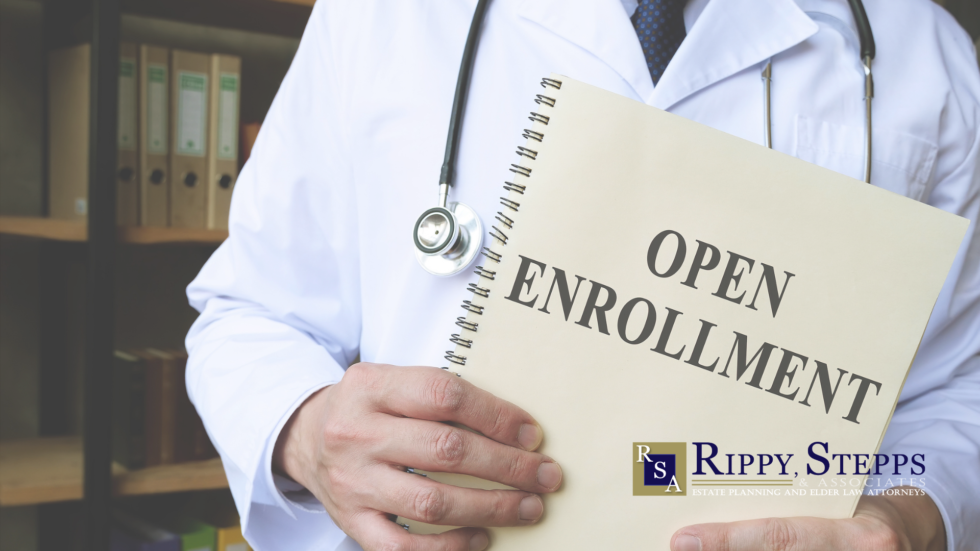 Slide Background
Here Is Why Leaving Money To A Charity Can Benefit Your Estate
Have you thought about the many reasons to give to charity? Honoring a loved one, advancing a worthy cause, and a genuine interest in helping others may be just a few of the motivations that help make the world a better place.Charitable giving, however, can also come...
Slide Background
Creating a Trust for a Child with Substance Abuse Issues
September is "National Alcohol & Drug Addiction Recovery Month," a national observance to raise awareness and educate Americans about mental and substance abuse disorders that inflict over 20 million Americans. Over 6 million of those with substance abuse...
Slide Background
Talking to Your Kids on World Alzheimer's Day
On September 21, we celebrate World Alzheimer's Day to raise awareness of the impact of Alzheimer's Disease and other forms of dementia on loved ones afflicted and on family members and friends impacted by their diagnoses. Have you heard that Alzheimer's disease has...
Slide Background
When Siblings Cannot Agree on What to Do With an Aging Parent
Have you and your siblings developed seemingly insurmountable communication issues? Problems among siblings can be difficult in the best of times, but can be exceptionally problematic when they need to work together on what should be done about an aging parent. While...

An Established Arkansas Law Firm To Guide You Through Probate And Estate Administration
After the death of a family member, there are numerous urgent matters to take care of, including conducting a funeral and burial, and more long-term matters such as administration of the person's estate. If you are the executor (personal representative) for a loved one's estate, you will benefit from the guidance and direction of an experienced probate and estate administration attorney. Rippy, Stepps & Associates provides knowledgeable and compassionate counsel through the probate process for people from throughout central Arkansas.
Know The Steps To Take After The Death Of A Loved One And Take Those Steps With Confidence
Can you administer your loved one's estate without an attorney's involvement? This is not a recommended course of action. You may omit important steps such as notifying creditors on time. You may make mistakes that could open the door to probate litigation or accusations of breach of fiduciary duty. To protect yourself and facilitate a smooth, efficient distribution of your loved one's assets according to his or her wishes, consult with a lawyer as soon as possible after your loved one's death.
Rippy, Stepps & Associates takes a comprehensive approach to legal counsel for family members in the area of probate and estate administration. In practical terms, this means that our attorneys and the law firm's staff provide useful advice and assistance with regard to many essential details that go into the closing of an estate, including:
Trust administration: If you are the trustee of one or more trusts pertaining to the estate, you can receive legal advice ensuring you carry out your duties correctly.
Final tax returns for the estate: While this is not a tax law firm, we will remind you of key matters to take care of such as the final tax return.
Real estate and other legal issues: The Rippy, Stepps & Associates aims to serve as a one-stop shop for individuals and families going through probate and estate administration. If there is a legal matter you need help with, such as selling your loved one's real estate, we will gladly refer you to trusted professionals who have provided reliable help to other clients we have counseled in the past.
If there is no will, if someone is contesting a will or if you plan to contest the will, our attorneys can evaluate your case and make recommendations on how to resolve the dispute with as little waste of estate resources as possible.
Can You Avoid Probate Altogether?
The word "probate" has taken on bad connotations for many people. Many seek to keep their estates out of probate by setting up living trusts. If you are looking for ways to avoid or minimize the disruption of probate before death comes to your family, contact our estate planning attorneys. We can help you determine and implement legal strategies that may help you stay away from probate court. However, if probate is part of the picture after your loved one's death (or your own), we are prepared to streamline the process.
Schedule A Consultation
Rippy, Stepps & Associates welcomes inquiries regarding probate and estate administration for central Arkansas residents and out-of-state family members of Arkansas residents. Regardless of the stage of your case in point — before death, immediately after death or some time later — Rippy, Stepps & Associates are ready to facilitate a timely conclusion to the estate administration process. Call 501-428-9139 or complete the online intake form to request an appointment at your earliest convenience.