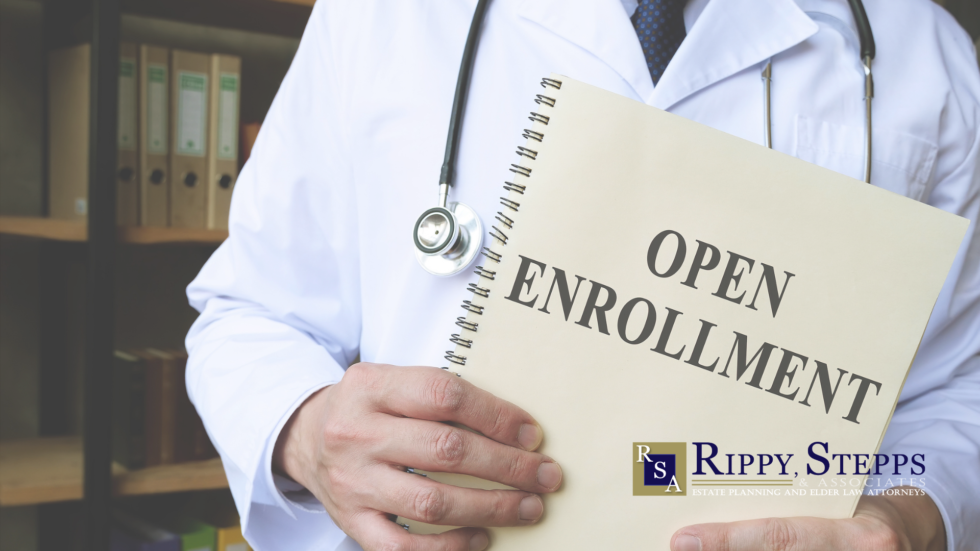 Slide Background
Here Is Why Leaving Money To A Charity Can Benefit Your Estate
Have you thought about the many reasons to give to charity? Honoring a loved one, advancing a worthy cause, and a genuine interest in helping others may be just a few of the motivations that help make the world a better place.Charitable giving, however, can also come...
Slide Background
Creating a Trust for a Child with Substance Abuse Issues
September is "National Alcohol & Drug Addiction Recovery Month," a national observance to raise awareness and educate Americans about mental and substance abuse disorders that inflict over 20 million Americans. Over 6 million of those with substance abuse...
Slide Background
Talking to Your Kids on World Alzheimer's Day
On September 21, we celebrate World Alzheimer's Day to raise awareness of the impact of Alzheimer's Disease and other forms of dementia on loved ones afflicted and on family members and friends impacted by their diagnoses. Have you heard that Alzheimer's disease has...
Slide Background
When Siblings Cannot Agree on What to Do With an Aging Parent
Have you and your siblings developed seemingly insurmountable communication issues? Problems among siblings can be difficult in the best of times, but can be exceptionally problematic when they need to work together on what should be done about an aging parent. While...

Gun Trusts
"A well-regulated militia, being necessary to the security of a free state, the right of the people to keep and bear arms, shall not be infringed."
— Second Amendment, United States Constitution
At Rippy, Stepps & Associates, we believe in the Constitution, and we believe that the Second Amendment means what it says. In that spirit, we assist clients with all manner of Second Amendment advice, including legal self-defense questions, concealed carry concerns, and gun trusts. Contact us today to see if setting up a gun trust, or amending your estate plan to include a gun trust, is right for you.
The advantages of a revocable NFA gun trust include:
Ability to purchase, sell, trade, hold and transfer Title II firearms, weapons and suppressors
More than one individual may possess and use Title II firearms, weapons and suppressors held in the gun trust
No fingerprints required
No signature or approval of Chief Legal Enforcement Officer required (CLEO)
No personal photograph required
Privacy – CLEO does not know you are applying for ownership of a Title II firearm, weapon or suppressor
Ability to transfer firearms, weapons and suppressors upon your death without court involvement
Flexibility of amending trust to include additional authorized users and future acquired NFA firearms, weapons and suppressors
The advantages of an irrevocable family firearm protection trust include:
Protecting firearms from creditors and lawsuits
Protecting firearms from potential bans on the transfers of certain firearms
Protecting Second Amendment rights for future generations
Avoiding probate and passing down firearms in private with no court involvement
Prohibiting beneficiaries who cannot or should not own firearms from breaking the law
What Is A Gun Trust?
Understanding gun trusts requires a working knowledge of trusts in general and how they operate. A trust is an arrangement under which one person, referred to as a trustee, holds legal title to property for another person, called a beneficiary. Arkansas allows individuals to be the trustee of their own trusts, keeping full control over all property held in the trust. A gun trust is a type of trust that is set up to hold legal title over firearms and assist with their distribution upon the death of the trustee.
Why Do People Use Irrevocable Gun Trusts?
Irrevocable trusts are estate planning tools that are used by individuals who are seeking to shield certain assets from creditors. After an irrevocable trust is created, its terms cannot be changed by the grantor. With legislation pending that could affect the ability of individuals to transfer certain types of firearms, many gun enthusiasts are looking for ways to ensure that their children and grandchildren can enjoy the same Second Amendment freedoms that they did. If this is a concern of yours, you should consider creating an irrevocable family firearm protection trust.
When creating an irrevocable family firearm protection trust, a grantor establishes the trust and transfers his firearms into the trust. The grantor's children and/or grandchildren are then set up as beneficiaries of the trust. After the grantor passes away, the trust does not hand down the firearms to the next generation, but instead continues to hold ownership of the firearms as long as Arkansas allows. This way, there is no "transfer" of a firearm after the death of the grantor, and his heirs will continue to enjoy the firearms after his death as successor trustees of the irrevocable trust, even if a ban on the transfer of certain firearms owned by the trust has been passed by Congress.
What Is A Revocable NFA Trust?
A revocable NFA trust is a trust that is used to purchase Title II weapons. The advantages of purchasing Title II weapons in a trust, as opposed to purchasing them as an individual, are numerous. First, you may create an NFA trust with multiple trustees, and all trustees are able to lawfully possess NFA firearms during your lifetime. In addition, when NFA firearms are purchased through a trust, there is no need to send in pictures, fingerprints, or have the chief law enforcement officer (CLEO) of your county sign off on your application. Also, there are no yearly fees with an NFA trust and at your death, all assets are transferred to your beneficiaries outside of a probate court, so all of your assets will remain private.
Talk To One Of Our Attorneys For Help Creating Or Updating A Gun Trust In Arkansas
Call 501-428-9139 or contact us online to request a consultation regarding any facet of a gun trust for which you require legal counsel.